NSW ClubMEA-PD: Acing your CSR
6:00pm Monday, 19 September 2022
8:00pm Monday, 19 September 2022
Register today for NSW's upcoming networking event & panel session at Ace Hotel Sydney! 
Join your colleagues, teammates and industry peers on 19 September for an insight into the trends and challenges currently facing our sector in a discussion geared towards Acing your CSR - followed by the chance to catch up with everyone at one of Sydney's hottest new hotels - Ace Hotel Sydney! 
Joining the panel are some of our industry's sustainability trailblazers who will share their top tips and tangible takeaways on the importance of CSR from their different perspectives as a PCO, a venue, and a charity. Facilitator and advisor extraordinaire Nigel Collin will also be joining us to keep the conversation moving ahead of the chance for everyone to catch up and network over a drink (or two) and some delicious canapes. Will we see you there?
---
MEET OUR PANELLISTS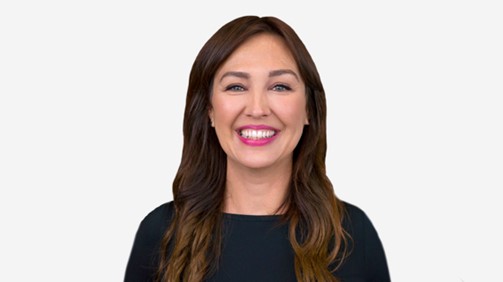 SAM GLASS | DIRECTOR OF CORPORATE AFFAIRS, COMMUNICATION & SUSTAINABILITY, ICC SYDNEY
A founding member of ICC Sydney's leadership team, Sam developed the communications and marketing strategies that have resulted in establishing one of the business events industry's strongest brands. Story-telling, building emotional connection and strong stakeholder engagement have been core to ICC Sydney's successful brand development throughout its pre-opening, launch and operational phases.
With a passion for making a difference within the community, Sam oversees ICC Sydney's CSR commitments which includes its Reconciliation Action Plan and Legacy Program for clients. Sam has steered the venue to major communication and sustainability accolades including the UFI Sustainable Development Award, the Best Business to Business Campaign at the Public Relations Institute of Australia (PRIA) National Golden Target Awards and PR Asia B2B Campaign of the Year. A passionate brand ambassador, Sam is delighted to be a part of ICC Sydney's world class team in delivering extraordinary experiences for clients and patrons and positive outcomes for Sydney and New South Wales. 
---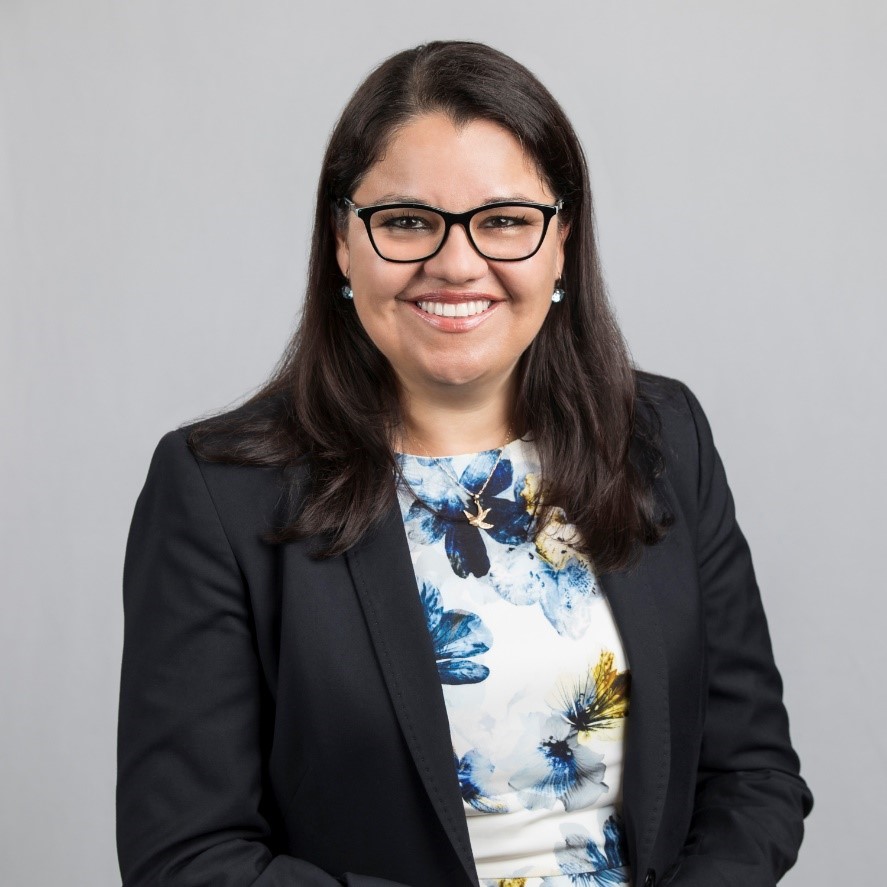 VIRGINIA LOYOLA | SENIOR BUSINESS DEVELOPMENT MANAGER, ARINEX 
With 20 years' experience in the global business events industry, Virginia brings client engagement, business development and bid strategy skills to her role at Arinex. She joined the company in April 2021. Prior to this, Virginia contracted with Mayvin Global as a subject matter expert for several years and worked on numerous projects for clients including the Association of Australian Convention Bureau, Barangaroo Development Authority, Central Coast Council and Sarawak Convention Bureau.
Virginia relocated back to Sydney in December 2019 after living and working in Singapore for two years. During that time, she provided the Darwin Convention Centre with international business development and marketing strategies. She also provided business development expertise to the Te Pae Christchurch Convention Centre. Virginia worked with Business Events Sydney from 2002-2017 holding key roles such as Head of Bidding and Head of Client Engagement. She developed and implemented the strategic framework for engagement with professional associations and universities.
---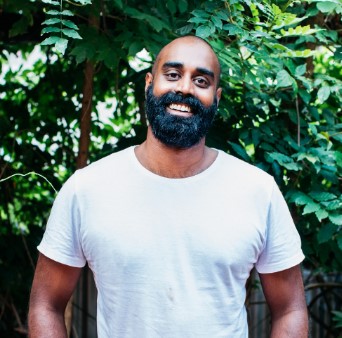 SHAUN CHRISTIE-DAVID | FOUNDER & CEO, PLATE IT FORWARD
Shaun Christie-David believes everyone deserves the same opportunities, and he's making it his mission to make that a reality. Over the past 15 years, Shaun has been able to combine his passion and knowledge of social enterprise together with his experience in corporate partnerships and fundraising to drive positive change in marginalised communities.
Shaun was a driving force in the launch of the Aboriginal Health Television Network in partnership with the Australian Federal Government in 2019 – a channel dedicated to improving the health literacy of First Nations people. Shaun has also worked on development of projects that prioritise equalising health education and services, securing partnerships with many leading decision makers in the country including the National Health Service and Macquarie Bank, and is a founding board member for The Dental Truck.
Shaun has been awarded accolades including the inaugural Time Out's Hospitality Future Shaper, an AMP Tomorrow Maker and a Westpac ChangeMaker as well as the Chief Growth Officer for The Beard Season – and in 2021, PlateItForward was the recipient of the Community Human Rights Champion by the Australian Human Rights Commission. 
---
EVENT INFORMATION
Date:        Monday 19 September 2022
Time:       6.00pm - 8.00pm
Venue:     Ace Hotel Sydney
                47/53 Wentworth Ave, Sydney NSW 2000
TICKET PRICE
Members: $75.00
Non-Members: $100.00
(Inclusive of GST)
          
---
THANKS TO OUR VENUE SPONSOR
Ace Hotel Sydney is home to three super flexible events spaces — each one's a generous canvas, adaptable for everything from culinary workshops to record launches, dinners, receptions, whatever you need them to be. MEA encourages its membership to support those who support the association and consider Ace Hotel Sydney for their next event.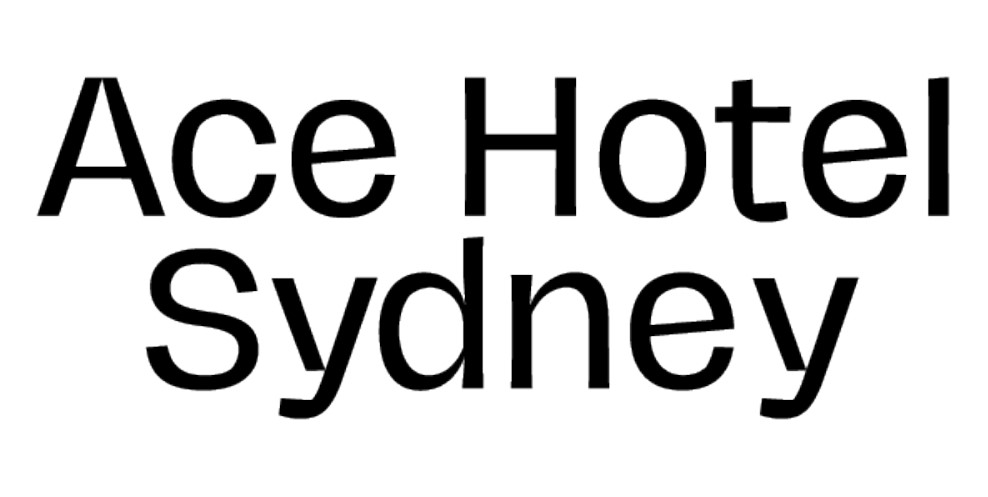 ---
HOW TO REGISTER 
If you need assistance with registering, please go to our Member Hub: How To Register For An Event page for step-by-step instructions. 
Upon a successful registration, you will receive a confirmation email to your nominated email address. Please wait up to 15 minutes for this to arrive before attempting to register again, or check your junk/spam inboxes. If you have any issues, please reach out to the MEA Team on admin@mea.org.au. 
Additional Information
EVENT INFORMATION
Date: Monday 19 September 2022
Time: 6.00pm - 8.00pm
Venue: Ace Hotel Sydney, 47/53 Wentworth Ave, Sydney NSW 2000
TICKET PRICE
Members: $75.00
Non-Members: $100.00
(Inclusive of GST)