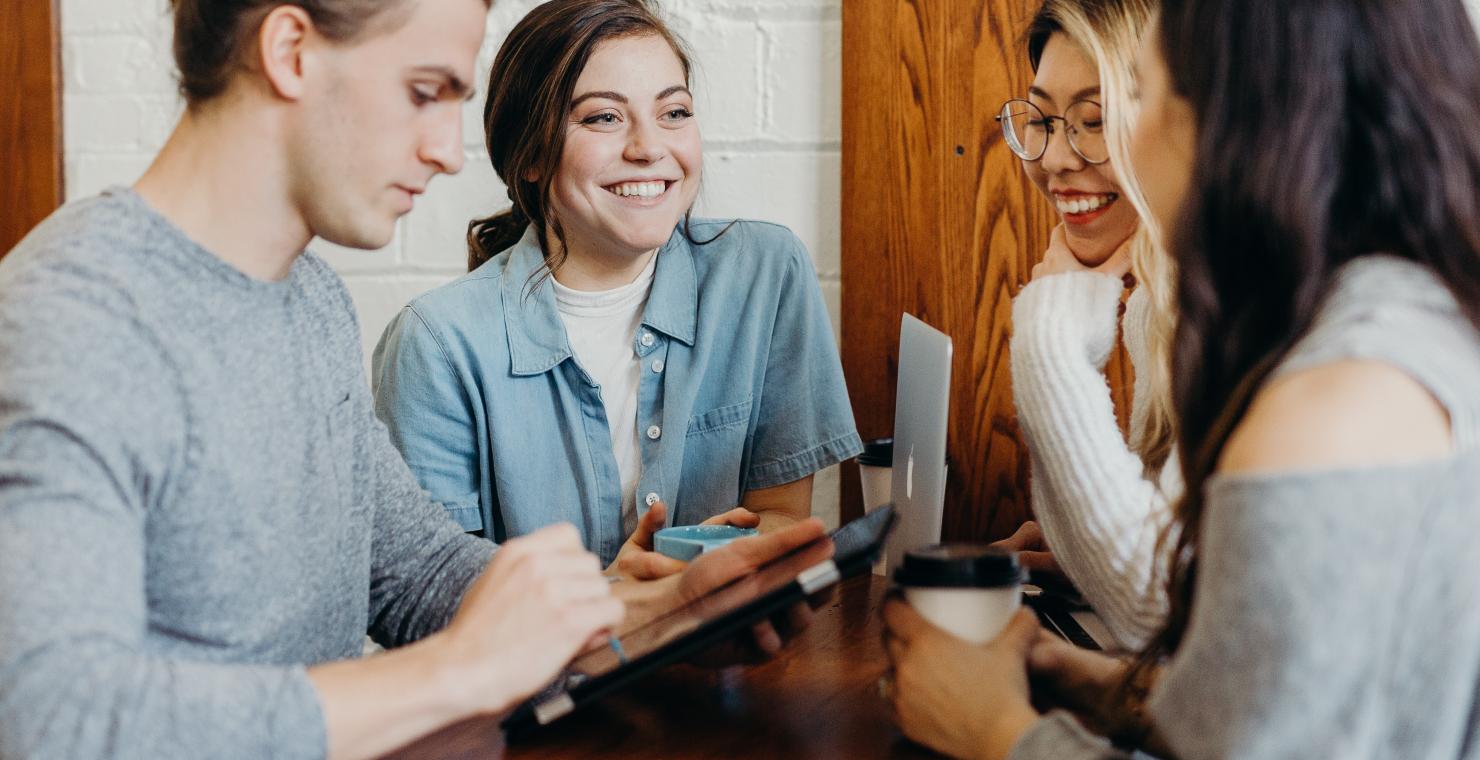 NSW PD: Recruit, Retain, Rebuild
4:00pm Tuesday, 18 May 2021
6:00pm Tuesday, 18 May 2021
SMC Conference & Function Centre
66 Goulburn St
Sydney
,
New South Wales
2000
Australia
As we navigate our way through 2021, the biggest asset for any business will be its people. Whether you are in the recruitment stage, retaining skills, or rebuilding your company culture – this session will give you the tools you need.
For those who are reassessing their career, this session will help you navigate the recruitment process in a post-Covid world, how to determine whether a role is right for you, and how to stand out from the crowd.
For business owners or those managing a team, this session will give you tangible tools to build your company culture in the new hybrid environment where your team may be working from home or in the office. Learn how to onboard new team members, motivate existing ones and what you need to do differently in a post-Covid world.
---
EVENT INFORMATION 
Tickets: 
    Members: $40
    Non-Members: $55
Date: Tuesday 18 May 2021 
Time: 4:00pm - 6:00pm
 
Venue:
SMC Conference & Function Centre
66 Goulburn Street
Sydney NSW 2000
---
MEET OUR SPEAKERS ON OUR PANEL
NATALIE BRITT
Director of Human Resources, ICC Sydney
As Director of Human Resources at ICC Sydney, Natalie Britt empowers the venue's team members to achieve ICC Sydney's mission – operate an extraordinary venue with extraordinary people who win, run and support extraordinary events.
Natalie was compelled to move into the business events industry and play a part in achieving ICC Sydney's ambition to be Australia's premier integrated convention, exhibition and entertainment venue by attracting and nurturing the best talent in the sector.
Her role entails driving the venue's people strategy with best-in-class HR processes, policies and practices, to make ICC Sydney an extraordinary place to work for world class professionals.
Natalie believes that people are the most important aspect of ICC Sydney's business. She is dedicated to fostering a culture of performance excellence and oversees ICC Sydney's diversity strategy and its six streams including Generation Success, Parents and Carers, First Nations, LGBT, Able @work and New Australians.
Prior to joining ICC Sydney, Natalie held various HR leadership positions based in Hong Kong, the Middle East, the UK and Asia Pacific regions. Her extensive experience spans the defence, aviation, hospitality, media & telecommunications, logistics and government sectors, including roles at Broadcast Australia, Serco Defence and Etihad Airways.
Natalie has a proven track record of leading large-scale transformation and transition projects and is highly regarded for her industrial relations, performance management, change management and people management expertise. She was recently named in the Human Resource Director's 2019 Hot 40 list in recognition of her achievements.
She holds a Masters in Human Resource Management and Industrial Relations from the University of Sydney and a Bachelor of Business and Commerce from Western Sydney University.
Among other roles in the community, Natalie is a long-time volunteer for the Leukaemia Foundation.

LEONA WATSON
Motivational Speaker and Team Builder
Within the events world, Leona is best known as the founder and force behind Cheeky Food Events, a cooking team building company of nearly 20 years, which she sold 2 years ago. Her corporate background in Sales and Marketing for companies such as Microsoft and Virgin Mobile, helped her launch the unheard of, concept of cooking to bring teams and companies together.
Leona has worked with over 2,500 teams, heard every company value and mission statement you can imagine, witnessing the best and worst of company culture in action.
As a business owner, responsible for her own team's success, she's keen to share the epic fails as much as the "surprise" learnings, creating the original Cheeky culture of "Own it. Do it. Smash it".
Leona won the Australian Business Women's Award for Outstanding Business and has been featured in Australia's 100 Top Female Entrepreneur's books, BRW, SMH and Aust Fin Review. Leona presents professional motivational sessions, has been lured back into cooking team building with past clients, along with consulting, mentoring and business coaching, plus writing a book.
NATALIE KEON
Recruitment & Development Manager, Top Shelf Recruitment
As Recruitment and Development Manager for Top Shelf Recruitment, Natalie's mission lies in aligning high calibre permanent and casual staff for Sydney's leading event spaces and hospitality venues.
Natalie's diverse career encompasses 30 years of management across the spectrum of bars, cafes, pubs and fine dining restaurants. She has hands on knowledge of all of the challenges, frustrations and victories that are involved in this dynamic industry.
Natalie has worked with and been inspired by some of Australia's best chefs, including Neil Perry, Matt Moran, James Metcalfe and Kylie Kwong. This has led to a lifelong passion for service excellence, quality product delivery and mentorship.
She has consulted on recruiting, building and managing exceptional teams for clients such as Macquarie Bank, The Bank of Queensland, The Star Casino Group, Bimbadgen Estate, Hayman Island and Virgin Australia.
Her focus is on adapting to the ever changing requirements of hospitality businesses, and finding creative solutions through carefully targeted recruitment strategies, rigorous screening and quality training and assessment programs. Natalie's goal is to build long term sustainable and satisfying careers for a new generation of hospitality professionals.
---
EVENT SPONSORS
A huge thank you to our PD Venue Partner in Sydney, SMC Conference & Function Centre, for hosting our professional development session at their unique venue and to Oneill Photographics for photographing the event. 
Facilitated by Keith Harwood, Inspire Speakers 

---
HOW TO REGISTER

If you need assistance with registering, please go to our Member Hub: How To Register For An Event page. 
Once you have reached the Confirmation Order Details page in the payment process, only click 'Place Order' once. This may take several moments to load. Clicking more than once may register you twice. 
Upon successfully registering, you will receive a confirmation email to your nominated email address. Please wait up to 15 minutes for this to arrive before attempting to register again, or check your junk/spam inboxes. 
Contact Information
For questions about registeration, please contact the MEA team on admin@mea.org.au or 02 9929 5400.