Meetings & Events Australia is proud to announce the launch of the 2020/2021 MEA Mentor Program.
Proudly supported by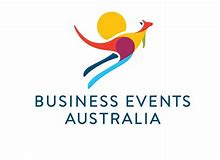 With the continued and valued support of Tourism Australia, the national program will bring together event professionals from across the country to connect, share and assist in the development of skills, expertise and career progression. Mentees are 'matched' with industry representatives to provide valuable advice and learning opportunities over the 6 months program.
The Mentor Program is one of MEA's valuable offerings designed to assist members along their career pathway as event professionals and the experience and value is equally shared between mentees and mentors.
2020/2021 Program 
This year we have undertaken an online platform to enhance the engagement with our mentees and mentors. It will provide you with some terrific tips and resources on how to maximise the experience as well as setting goals to achieve your outcomes. It will even give you a gentle nudge if you haven't made a connection for a while. If you are unable to catch up face to face, you can utilise the zoom facility within the platform.
Criteria
Mentees must be current members of MEA (either a representative from a Corporate Member on an Individual Member).
The program will run from October 2020 to March 2021 and requires a commitment of approximately 1-2 hours per month.
There is no cost to participate in the program and is offered as a valuable member benefit by MEA.
Register to Participate 
To register to participate in the program as a Mentor, please complete the form here. Registrations close on 21 October 2020. 
Registrations for Mentees have now closed.
You will then be sent a link to make your formal application and you'll be asked to include a brief biography of your career so far, your skills set, a couple of ice breakers - what are your interests away from the industry and what you are looking for from the program so we can make the most suitable match for you.
You'll then be notified of your acceptance and your mentee/mentor so you can get underway.
We'll also provide you with some materials and guidelines to assist.
Throughout the program, you'll also be invited to some dedicated webinars designed specifically for the program.
Previous Participants Comments include
Tori Athos
The Royal Australasian College of Physicians
"The program is super valuable with the support MEA gives you and your mentor. It really helped in building confidence and being able to make decisions as well as gain experience and build networks."
Bridget Bedggood
Taronga Zoo
"Mentorship is so important to my career - just to be able to learn where you need to up skill and grow not just professionally but personally as well."
Shahnaz Bakhashay
TFE Hotels
"The program is an amazing platform to connect mentors and mentor - that's our future. It is a great forum to exchange ideas, have indepth conversations and it is re-investing in the future talent."
Mike Melendez
Sydney Olympic Park Authority
"Such a worthwhile experience. The opportunity to get insights is invaluable."