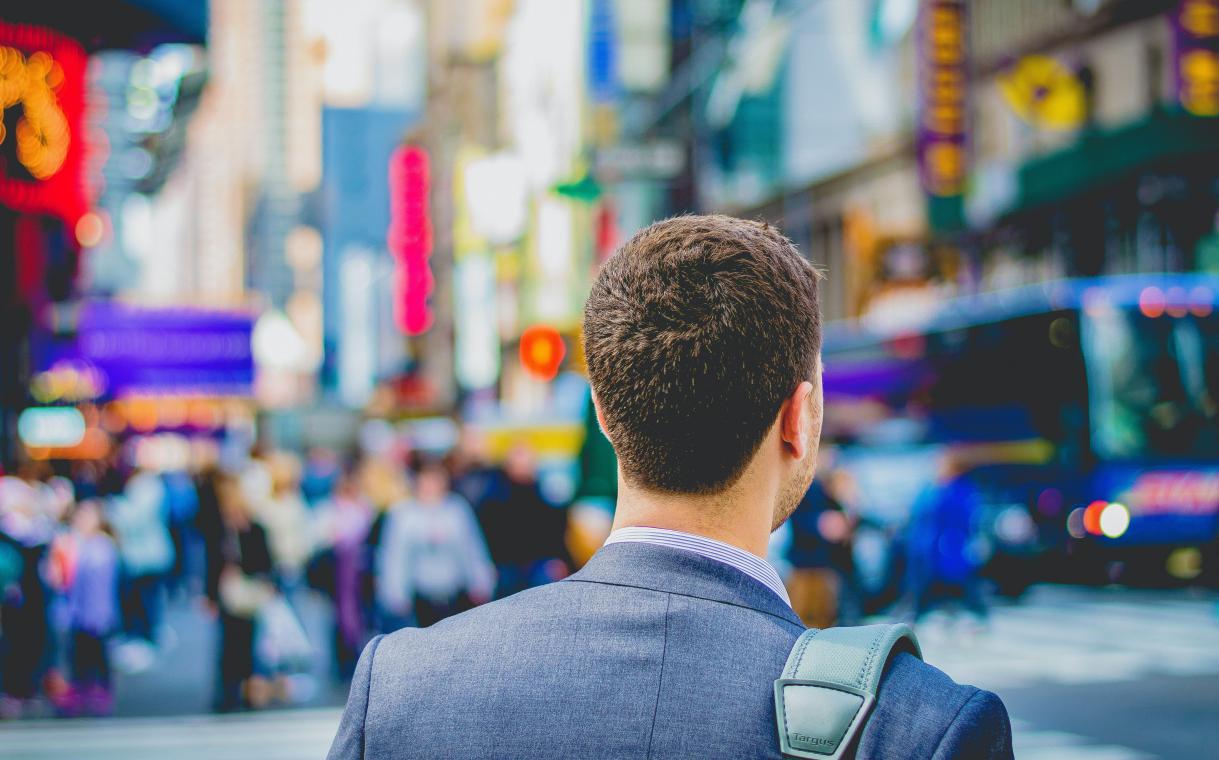 From the Chair: 8 December 2021
In this week's #MEAExpress, Chair of the MEA Board Michael Firman spoke about the impacts of COVID on the Association and the industry itself, and the purpose of MEA as our sector moves towards rebuilding. 
---
Michael Firman
Chair
I was asked during the week what the biggest learnings were for MEA over the past 2 years, referring of course to the impacts of the Coronavirus Pandemic on the Association. As I reflect on the past 20 months there were certainly some stomach churning, dark days, not just for the Association but for the industry as a whole.
It was quite surprising how quickly it all came to a grinding halt. As a volunteer Board we were also each grappling within our own businesses as event after event began to cancel. There was no precedent and we didn't have a playbook ready to go for managing through a pandemic.
In the midst of our panic around COVID-19, there was a lot of scrambling to salvage the Evolve conference while trying to communicate constantly-changing best practices to members—in short, to find fast fixes to keep the organisation alive.
When Government restrictions and border closures began to bite, it was a difficult time as many people in our industry began to experience salary reductions or lost their jobs entirely, stood down indefinitely as businesses hibernated to survive the pandemic.
In these times of fear it is understandable that anger drove the instinct to cast blame on others or to indulge in prejudice toward those groups that were seen as responsible or inadequate, such as governments, industry associations or employers.
In the association and non-for-profit sector, the fragility of life is always present. Fears of an impending recession and the decline in the number of sponsorships and membership dollars have made organisational sustainability a top concern for quite some time. But none of us expected the sudden disruption of our lives and society brought on by a pandemic.
All revenue streams are now under extreme pressure. For member associations, our thoughts today are not on sustainability, but survivability. And, as always, it's at these times our members need us most, so we must survive.
So what did we learn? The last 2 years have been a difficult time that created new and unique challenges in engaging with members, managing financials and driving the organisation forward.
As we struggled to maintain operations, payrolls or both while revenue took a nose dive, the immediate focus was financial discipline. But first, we had to understand our cash position. With expenses continuing and revenue on hold, knowing our cash position served as a foundation for action. As a Board, we needed to pay attention to our revenue projection and take into consideration our new reality. This led to some very difficult decisions about where to focus.
When cash gets tight, the financial bottom line becomes readily apparent. But in uniquely stressful times such as a pandemic, it's important to consider both bottom lines: impact and financial. Everything we do as a member focused organisation has value. But given the current situation in which we find ourselves, which aspect of the organisation has the most value today?
By focusing on programs where there is an intersection of our strengths and the immediate needs of our members is essential. Not only did this allow us to effectively have impact and accomplish our goals with the limited available resources, but it also helps make the case for increased support to our partners and sponsors.
In some respects the pandemic provided the opportunity to reinvent who we are and who we represent, to better focus on our mission, and to better serve our members.
Members look to their associations to connect them to a network of people and opportunities that help them advance their discipline, move forward their industries, expand their reach, support their community and create lasting impact. For the MEA Board, the pandemic re-energized and re-focused this sense of purpose.
It was a catalyst moment to re-evaluate our value proposition, to enhance our education credentials, to promote the value of advocating for our industry and to test the organisations validity to ensure it best serves our members.
Someone once said, we are all in it together. Ultimately, an Association can provide solidarity as an expression of the shared experience and specific needs of a community. What is needed now is solidarity within the MEA community, we must look to each other to help us get through it.
Whether we are confronting a pandemic, global warming, income inequality, racism or gender inequity, our solidarity will depend on how we come together. It will be defined by how we understand and enact our responsibilities to, and relationships with, each other.
The MEA community and our recovery will be about relationships. This solidarity will require us to be intentional about our commitments; it will require actions that also change us, perhaps even a sacrifice.
But, if we can recognise and embrace the solidarity within our community, we are more likely to pull together as a community to protect our shared interests to survive and, once again, eventually thrive.