#HumansofMEA - Catrin Saunders, Brisbane Showgrounds
#HumansofMEA recently spoke with Catrin Saunders, Senior Business Development Manager of Brisbane Showgrounds, about all things from the strengths she brings to our ever-evolving industry to what she likes most about events. 
---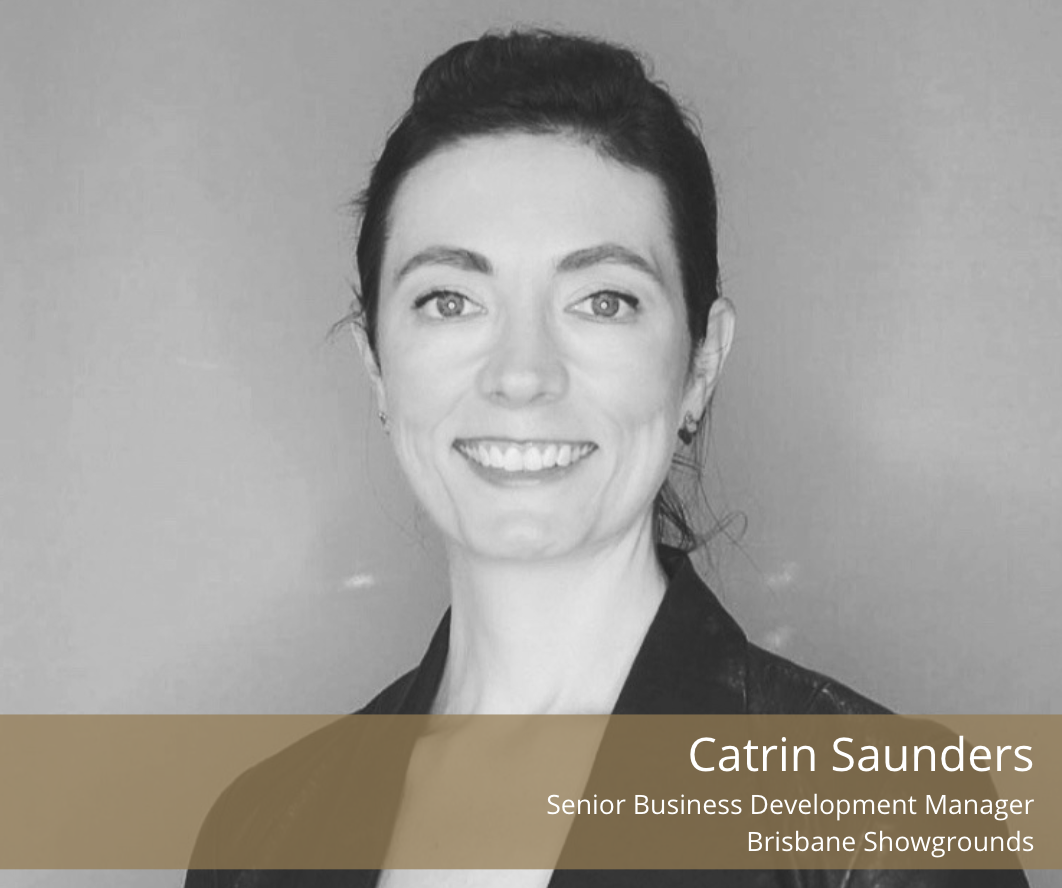 ---
1. What strengths do you bring to the events industry?
"The ability to stay calm in a crisis, with so many changes in our industry due to COVID or just an event itself it's always best to stay level headed and work towards a solution."
2. It is 5 pm on a Friday Catrin – what is in your glass?
"Nothing beats a good Gin & Tonic or perhaps a local beer from one of the many neighbourhood breweries."
3. If Catrin had a super power what would it be?
"To fly! We recently had some drone footage put together of our venue and the view from up top is simply amazing."
4. If you could work anywhere in the world, where would it be Catrin and why?
"Berlin, I have never been, but it seems like such a beautiful creative city and one that I would love to be a part of."
5. Catrin, everyone wants to know -  How do you like your eggs?
"Some would say overcooked, but I can't stand a runny egg."
6. Name one thing that makes a great meeting stand out and why?
"When the full delegate journey has been considered. Its not just about the content, it's the full experience that can't be replicated online and that's why I think our industry will bounce back better than ever."
7. What is a skill no one would know you had?
"I can slam dunk! I can't but wouldn't it be amazing."
8. Where is your favourite holiday destination and what activity did you spend most of the time doing?
"South Korea, the food the people. I knew it would be amazing, but I fell in love with this beautiful country."
9. Catrin, can you tell us - what is the current TV series you are watching?
"New Amsterdam – love a good hospital drama. The Billie Eilish - The World's A Little Blurry documentary."
10. Where would we find Catrin on the weekend?
"Catching up with friends and family, bushwalking and having cocktails with friends."
Thank you for talking to #HumansofMEA Catrin - we look forward to seeing you at the next MEA event for a gin or tonic (or two)!