#HumansofMEA - Jackie Rouleston Stuart, Sol RED Creative Event Services
#HumansofMEA caught up with Jackie Rouleston Stuart General Manager of Sol RED Creative Event Services to ask her what she likes most about the events industry, her favourite superpower, and one thing that makes a good meeting and why.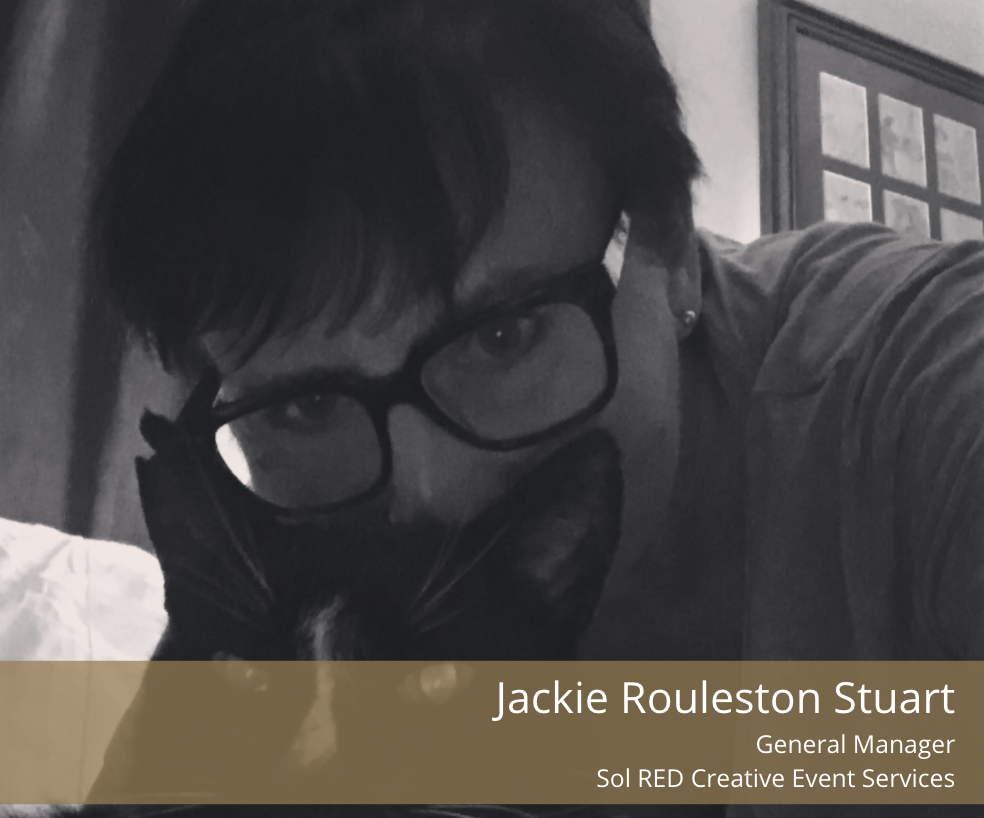 ---
1. Jackie, can we ask what strengths do you bring to the events industry?
"Creativity – Determination – Sheer "bloody-mindedness"
2. It is 5 pm on a Friday – what is in your glass?
"A rich oaky chardonnay."
3. If you had a superpower what would it be?
"I am my own Super-Power!"
[#HumansofMEA note: Well said Jackie!]
4. Jackie, if you could work anywhere in the world, where would it be and why?
"I'm a bit of a Francophile – so France for me, all the way – designing stunning events in historic locations."
5. How do you like your eggs?
"I actually don't eat eggs – just can't stand them."
6. Name one thing that makes a great meeting stand out and why?
"Great connections with the audience – meaningful – authentic – genuine."
7. What is a skill no one would know you had Jackie?
"I'm great at Trivial Pursuit."
8. Where is your favourite holiday destination and what activity did you spend most of the time doing?
"Holidays are palm trees, sunshine, cocktails & pool time – most recently in the Cook Islands.  Travel – is exploring European destinations like France & Italy.  So different."
9. Jackie, everyone is asking what the current TV series you are watching?
"Re-watching the entire series of 'The West Wing'."
10. Where would we find you on the weekend?
"When I'm not working on an event – you can find me at Home on the Gold Coast."
---
Thank you Jackie for talking to #HumansofMEA – we look forward to seeing you at the next MEA event for a chardonnay!