#HumansofMEA - Yulie Preciado, Exponet
#HumansofMEA caught up with Yulie Preciado, Sales Manager Melbourne with ExpoNet to ask her about what she likes most about the events industry, a skill no one knows she has, and one thing she thinks makes a good event and why.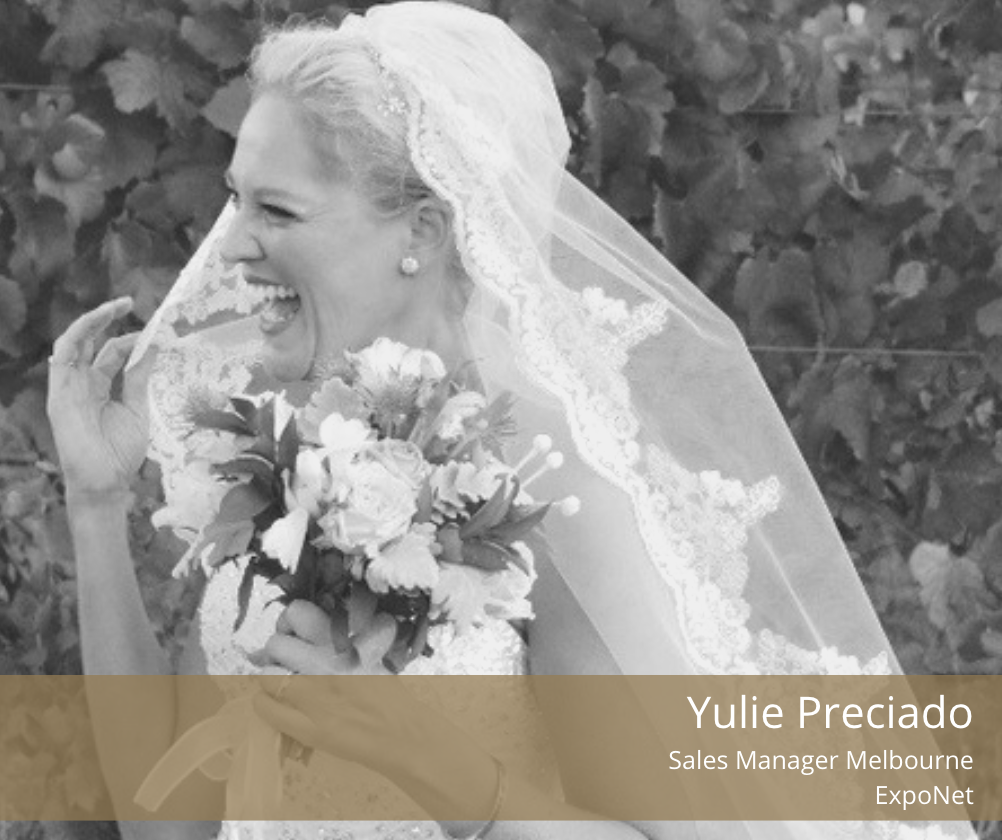 ---
1. What strengths do you bring to the events industry?
"Plenty of passion, experience and a drive to please clients and make an event come to life!"
2. It is 5 pm on a Friday Yulie – what is in your glass?
"Usually sparkling water after a workout! Or an Aperol Spritz if out with friends."
3. Everyone wants to know if you had a super power what would it be?
"Reading minds so it takes out the guess work as many people expect you to read their mind these days!"
4. If you could work anywhere in the world Yulie, where would it be and why?
"I do love Italy and Spain but Melbourne is a pretty great place to live and work."
[#HumansofMEA note: Well said Yulie – we all love Melbourne too.]
5. How do you like your eggs?
"Poached with smashed avocado, spinach and beetroot relish."
6. Yulie, can you name one thing that makes a great meeting stand out and why?
"Concise, to the point and productive"
7. What is a skill no one would know you had?
"I have a handmade mosaic outdoor table that I designed, created and made. Starting from a pencil sketch to a computer generated design then cutting each and every tile by hand… I worked on the project one night a week for a about a year until completion. My inspiration came from the Moroccan inspired Alhambra in Granada, Spain when I lived and studied there many years ago."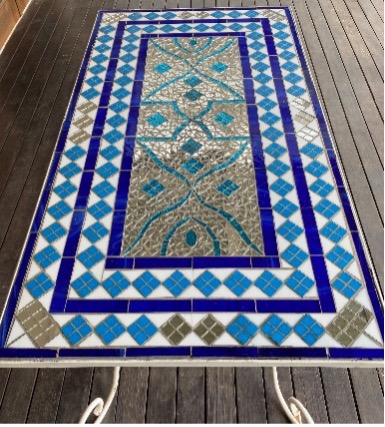 8. Where is your favourite holiday destination and what activity did you spend most of the time doing Yulie?
"Loved when we went to my husband's home country of Colombia… we travelled by car and visited many remote towns and cities. Spent most of our time walking and eating and seeing some of the amazing sites of Colombia including La Catedral del Sal, an underground salt mine cathedral which is absolutely stunning."
9. What is the current TV series you are watching?
"Just finished watching the Louis Theroux: Life on the Edge where Louis reflects on his last 25 years of documentaries. I love a good doco!"
[#HumansofMEA note: Don't we all – you may want to watch Made in Italy?]
10. Where would one find Yulie on the weekend?
"Walking and brunching with my husband and dog down the Mornington Peninsula where we live."
Thank you Yulie for talking with #HumansofMEA – we look forward to seeing you at the next MEA event for that Aperol Spritz.