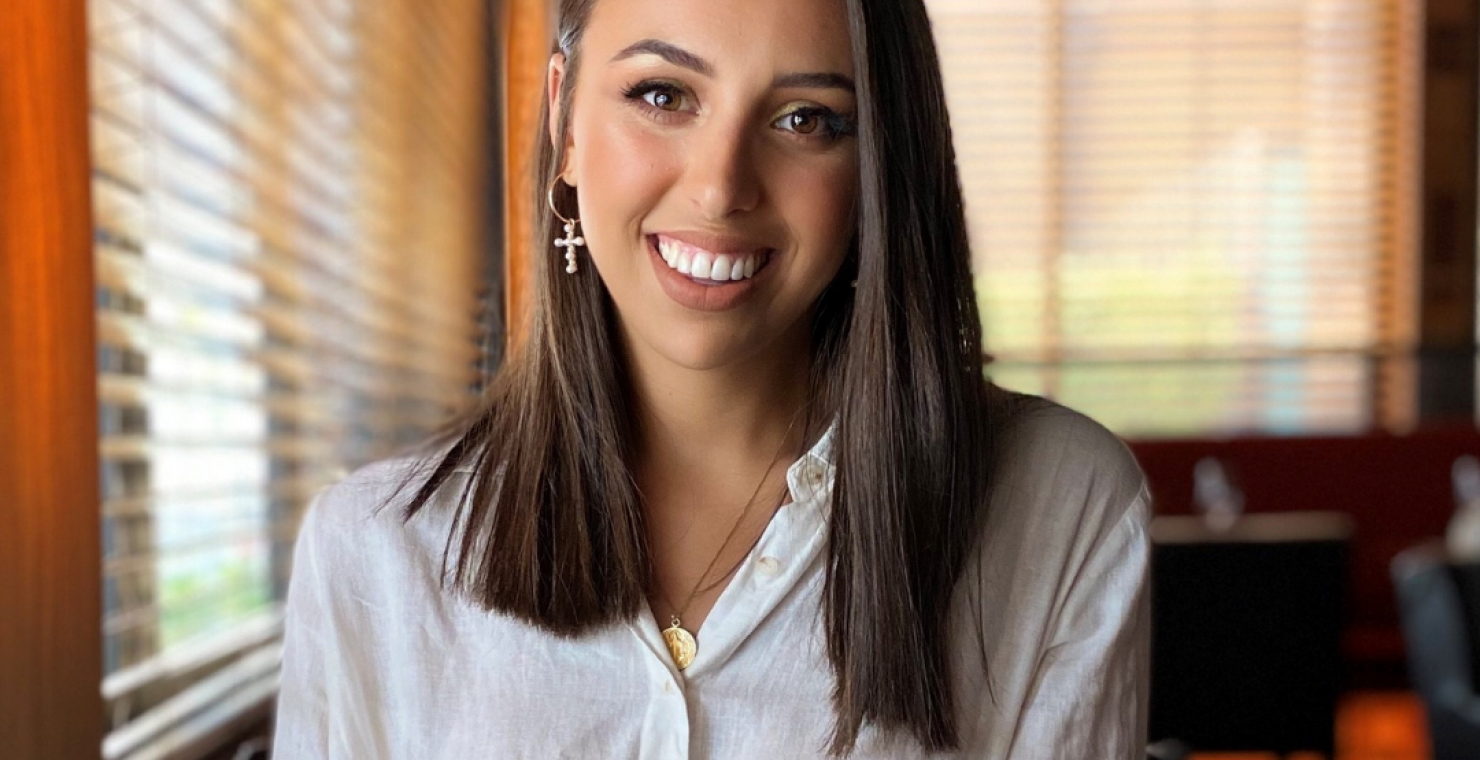 Meet Luci Awad - ACT 2021 Ungerboeck Winner
This week #HumansofMEA is highlighting Luci Awad, Senior Consultant at Saxton Speakers Bureau and Victoria's winner of the 2021 Ungerboeck Young Professional Scholarship. Luci answered a series of questions ranging from what she believes makes a successful leader to her top tip on networking at events.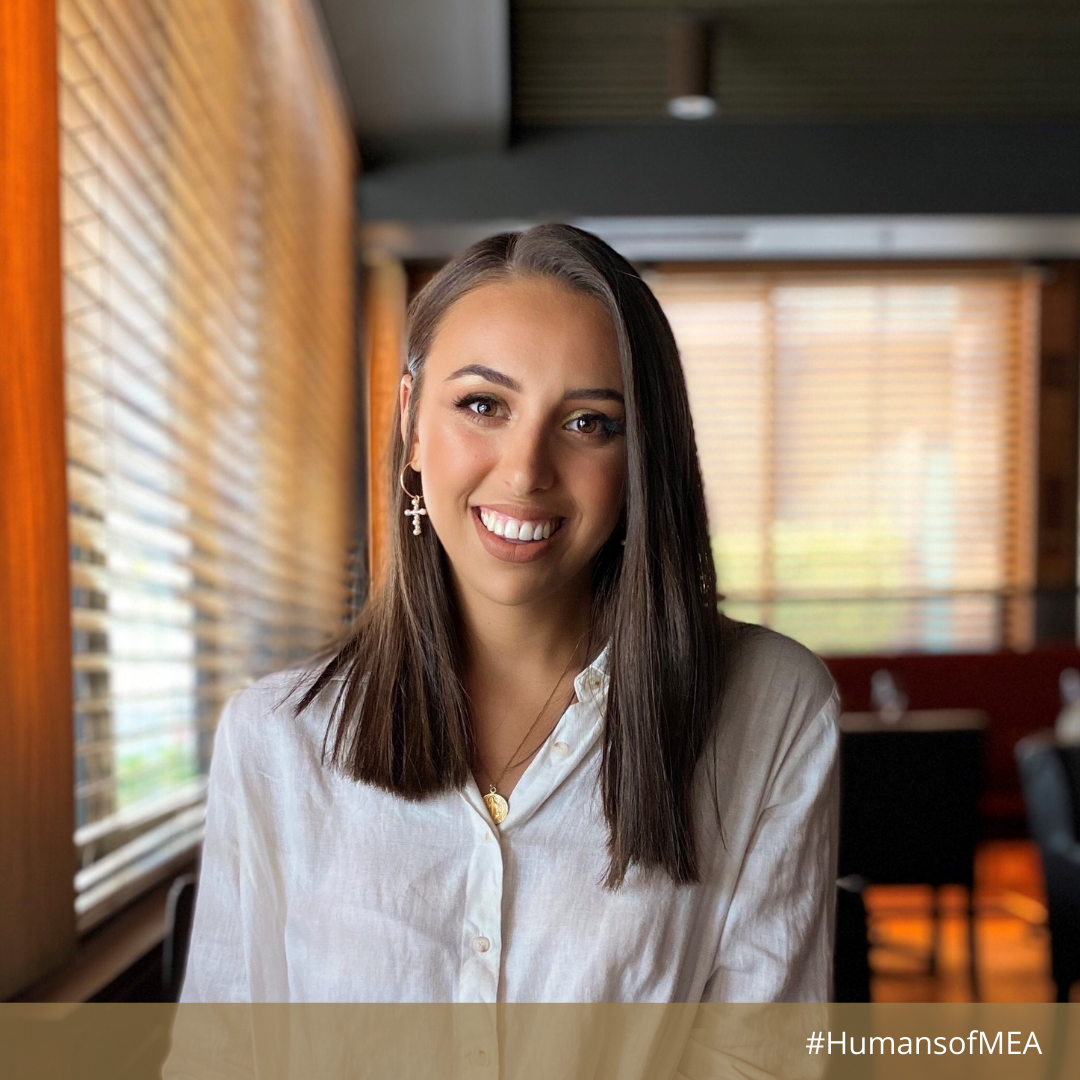 ---
1. What would your dream job be and why? 
"Since the inception of the influencer, I've always thought the perfect job would be a Travel Blogger. You get paid to stay in luxury hotels around the world…sounds like a dream job to me!"
2. It is 5 pm on a Friday – what is in your glass? 
"It's all about ease on a Friday so my go-to is a G&T, preferably Four Pillars gin." 
3. If you had a superpower, what would it be?  
"Hands down I would want to read minds…as long as I could turn it on and off." 
4. Name the #1 place on your bucket list where you would like to travel to and why? 
"I've always wanted explore Egypt, my family is from Alexandria and I've never been so it's top of my bucket list once we can get out of here!"
5. What skill or ability would you like to develop and why? 
"Hands down it would be learning how to use Excel, I still can't wrap my head around it."
6. Name anything that makes a great meeting, event or conference stand out to you and why? 
"Events are all about atmosphere, so having a personal touch to every aspect makes a massive difference. For a big event it might be the right Emcee to bring it all together or for an intimate function it could be as simple as a good playlist and customised cocktails! You can always tell when thought has been put behind something so keeping the human element alive is crucial."
7. What is the one skill no one would know you had? 
"I have pretty flexible arms so I can apply sunscreen to my own back, it's actually come in handy a few times!"
8. What is one important attribute of a successful leader who inspires you? 
"Something I've always respected about the people I work with is that no one is too good for any job. The best leaders roll up their sleeves and help where it's needed whether it's a grocery run or putting together Ikea furniture, and that will always motivate the people around you to do the same."
9. You are at an industry networking event. For those who are first timers, what is your top tip on how to connect with people? 
"If you don't have a social butterfly buddy to help introduce you the best way is just to strike up a conversation with someone next to you. We were all newbies at some point and 99% of people would welcome it (it also helps if there's an open bar)."
10. What is the current TV or Netflix series you are watching? 
"I'm a cooking show fan and recently starting rewatching the mini-series Salt. Fat. Acid. Heat. By Samin Nosrat, on Netflix, I'd highly recommend if you're a foodie."
11. Where would you like to be 10 years from now? 
"In the world of working remotely, in 10 years' time I'd like to be logging on from the Amalfi Coast."
12. Where would we find you on the weekend?  
"I can't stay away from my family dogs too long so it would be back at my Mum's house…and to see the family of course." 
MEA and Ungerboeck congratulate Luci for her achievement as the VIC recipient of the Scholarship for 2021 and look forward to welcoming her at Evolve on 8 September!