BOARD OF DIRECTORS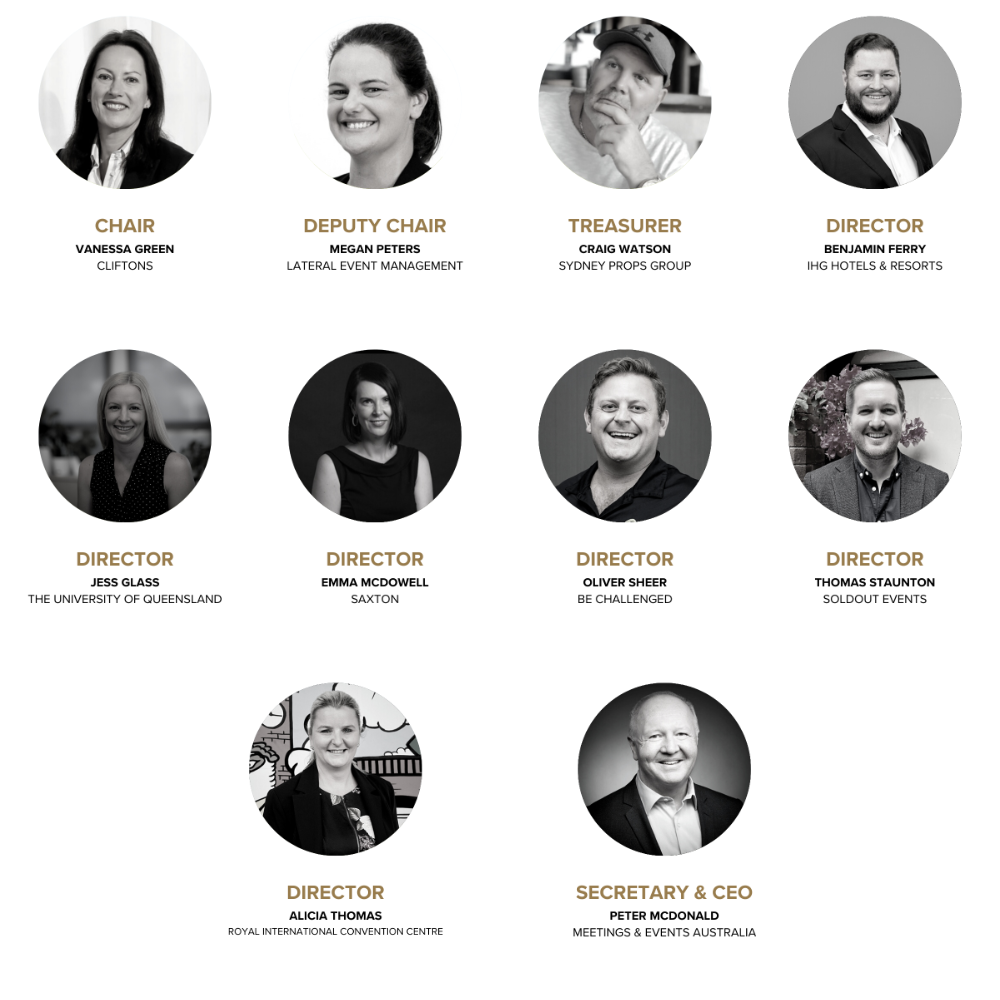 ---
BRANCH COMMITTEES
MEA's Branch Committees operate nationally in every state and territory to support our membership of event professionals.
Whilst our membership size varies across the states and territories, what does remain consistent across the country is the need for MEA to CREATE, EDUCATE & CONNECT its membership.
The Committees are an essential part of MEA and are made up of hard-working volunteers. To view the members who make up the committee in your local state or territory, click on the relevant branch below. 
---
HEAD OFFICE STAFF
Chief Executive Officer: Peter McDonald
Marketing & Branch Coordinator: Claire Watson
National Education Manager: Jo Child
Accounts Manager: Lisa Lukins